Toyota Hiace – The Australian Campervan
Our Campervans
Madeira Road Trip offers you the possibility to experience Madeira Island at your own pace, aboard a Toyota Hiace. Are you ready to explore Madeira Island?
Toyota Hiace – The Australian Campervan
From: 115€ /day*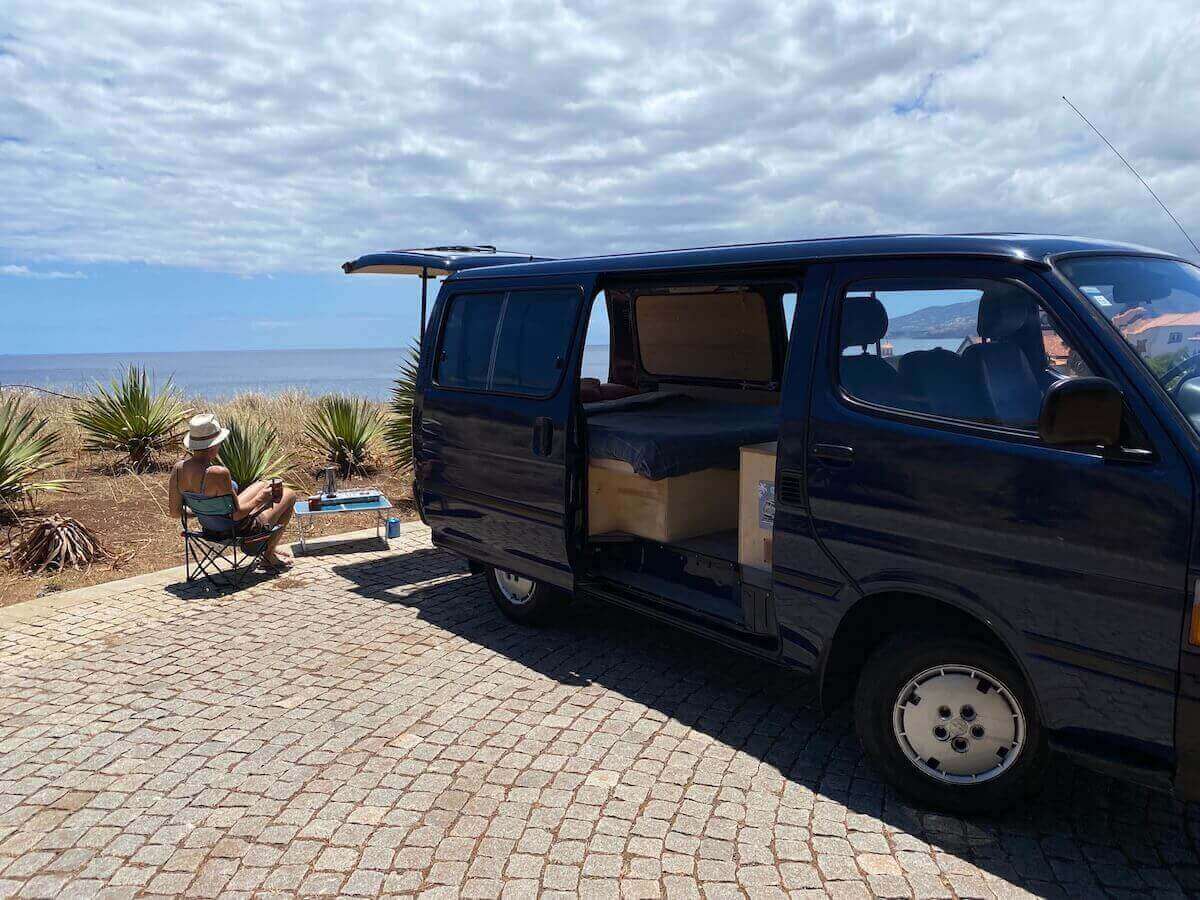 Equipment:
Comfortable Bed, Camping Table & Camping Chairs, Fully Equipped Kitchen, Practical Storage Options.
Minimum booking period: 5 days / 4 nights
Driver must be at least 18 years old
Maximum capacity: 4 people
**
Seasonal Prices
Low Season: (€115 /day) January, February, March and November;
Half Season: (€125 /day) April, October and December;
High Season: (€135 /day) May, June, July, August and September.
***Deliveries And Collections – If you paid for the airport delivery/pickup we will be waiting for you at Madeira Airport, if not the deliveries/pickup will be made at Machico. We will let you know everything you need to know at the moment of delivery.
At reservation, you will be charged for 30% of the rental reserved. The remaining value will be charged when you arrive and pickup the campervan.